Things To Do in Tasmania
Looking for Things To Do in Tasmania? We have put together our choice of the Top 5 activities to do while you enjoy your Tasmanian Holiday.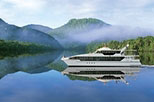 Gordon River Cruise - From Strahan
Enjoy 6 hours of pure pleasure onboard this cruise through Tasmania's western wilderness on the picturesque Gordon River. Sample the regions finest produce between stopover points at Sarah Island, Heritage Landing and Hells Gate - the entrance to Strahan's Macquarie Harbour.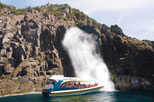 Bruny Island Tour - From Hobart
Join an action packed 3 hour cruise visiting Bruny Island's most spectacular scenery. Transfers to and from Hobart are included in this wonderful edition to your Tasmanian Holiday.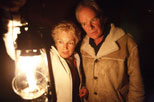 Port Arthur Ghost Tour - From Port Arthur
What could be better than walking at lantern-lit night amongst Tasmania's most historic site at Port Arthur. Join this extremely popular tour and learn from the well versed guide to a world beyond your expectation.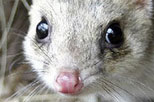 Bonorong Wildlife Park + Derwent River Cruise + Cadbury Chocolate Factory Tour - From Hobart
Combine 3 of Hobart's most fun filled activities with this all in one combined tour. Visit Bonorong Wildlife Park to meet some of the local inhabitants, cruise Hobart's River Derwent, and sample some treats on the Cadbury Chocolate Tour.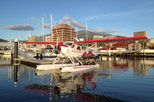 Seaplane Tour - From Hobart
One of Hobart's newest attractions is the scenic Seaplane Tour. Departing Hobart's waterfront, this amazing journey will take you high over the city and surrounds. A perfect start, or end, to your Tasmania Holiday.
Tasmania Holiday Packages .com.au - the specialist for Holiday Packages to Tasmania.
Note - All accommodation is subject to availability.
Tasmania Holiday Packages .com.au is owned & operated by Easy Travel Packages Tasmania ABN 24 750 825 761.